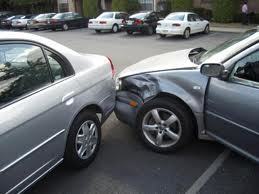 A St. Clair County man is suing over claims he was injured in two collisions.

Mondale Clark filed a lawsuit April 3 in the St. Clair County Circuit Court against Margaret Jones and Maoli Dong, citing negligence.

According to the complaint, Clark was struck by Jones's vehicle on South State Route 157 on Oct. 12. The lawsuit also states Clark was struck by Dong's vehicle on North Illinois Street in Belleville on Dec. 12. Clark says he sustained injuries to his back, neck and shoulders in both collisions.

Clark is seeking more than $50,000 in damages. He is being represented in the case by attorneys Thomas C. Rich, Kristina D. Cooksey and Michelle M. Rich.

St. Clair County Circuit Court Case No. 14L253.