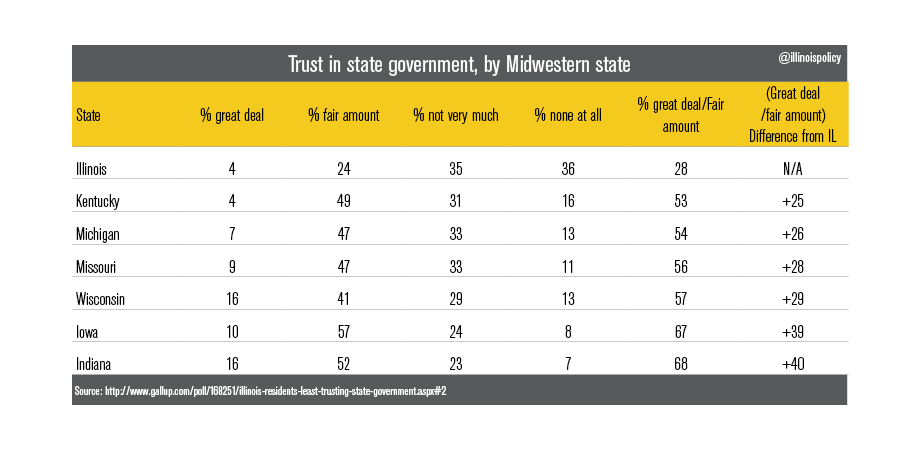 The constant stream of government corruption stories in Illinois takes a dramatic toll on citizens' trust of government. A recent Gallup poll showed only 28 percent of Illinois residents trust their state government.

Illinois is the only Midwestern state where trust in state government is less than 50 percent.

The most recent corruption story to make headlines focused on a Chicago Department of Transportation clerk named Antionette Chenier. Chenier was charged recently by federal prosecutors with stealing nearly $750,000 in dumpster permit fees over a five-and-a-half year period. She deposited the permit fee checks into a personal checking account.

She could face up to 10 years in prison if she is convicted of the charges.

The case is similar in nature to how former city of Dixon comptroller, Rita Crundwell, set up personal checking accounts to steal tax money coming into Dixon from state government.

With every new corruption scandal, Illinois residents lose trust in government. Not only do Illinois residents have the lowest levels of trust in the entire country, they do so by a wide margin. Only 28 percent of Illinois residents trust state government. Rhode Island is the next closest, with 40 percent of residents trusting state government.

Brian Costin is Director of Government Reform for the Illinois Policy Institute.