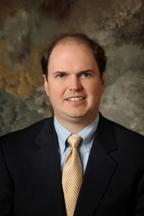 Numerous companies are facing suit over claims repeated exposure to asbestos resulted in lung cancer and death.
Ruth Curl, individually and as special administrator of the estate of John Curl, deceased, filed an asbestos lawsuit Feb. 3 in St. Clair County Circuit Court against Ameron International Corp. and more than two dozen other companies.
The plaintiff alleges that John Curl served in the U.S. Army from 1958 until 1962, worked as a laborer from 1962 until 1963 at Zeller Corp. and was employed by General Motors Central Foundry as an electrician from 1964 until 1999.
The suit does not indicate where Ruth Curl resides.
It states that during the course of John Curl's various employments, he was exposed to asbestos containing products. The plaintiff contends the defendants were negligent and knew or should have known that asbestos could cause injury or death. John Curl developed lung cancer and eventually died as a result of the asbestos exposure, according to the complaint.
Ruth Curl is seeking more than $50,000 in damages.
The plaintiff is being represented by Randy L. Gori and Barry Julian of Gori Julian & Associates PC.
St. Clair County Circuit Court Case No. 14-L-140.