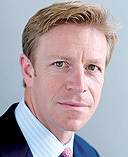 A St. Charles County resident who had worked at Gateway Regional Hospital is suing her former employer after a slip and fall accident allegedly caused her to suffer a serious and permanent injury.
Shirletta Shipp filed suit Jan. 13 in Madison County Circuit Court against Granite City Illinois Hospital Company, citing the defendant was responsible for creating the hazard that caused the plaintiff's fall.
The plaintiff is seeking an award of damages in excess of $50,000, plus the cost of the suit.
She is being represented by David C. Nelson of Nelson & Nelson, Attorneys at Law, P.C.
Madison County Circuit Court Case No. 14L43.