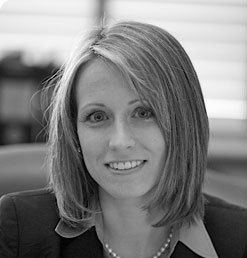 Hugg-Turner
US Steel removed a case to federal court that accuses it of overlooking an employee's alleged sexual harassment.
US Steel filed a notice of removal to the US District Court for the Southern District of Illinois on June 10 through attorney Sarah Hugg-Turner of Lashly & Baer in St. Louis.
The defendant claims removal is proper because of the amount in controversy and diversity of citizenship.
US Steel is a citizen of Delaware and Pennsylvania while the plaintiff is a citizen of Illinois.
Plaintiff Mary R. Richards filed the lawsuit on May 1 against US Steel.
Richards began working as an electrician for US Steel in 1995. Beginning in April 2010, he claims her boss, Jesse Byrd, allegedly refused to provide her with the tools she needed for her work, while others would get the necessary tools. Richards claims she complained to Byrd repeatedly as well as a human resources officer. She also filed a civil rights complaint through a union, the suit states.
Then, in June 2010, Byrd allegedly approached Richards while in the break area and jerked her jacket open and said, "I like that." The plaintiff claims she was scared and fled, immediately filing a complaint through her union, the complaint states.
Later, Byrd allegedly saw Richards standing on an overturned bucket trying to retrieve something off a high shelf and said, "You think that bucket will hold all of that?" The plaintiff says she also reported this to the union and human resources.
Richards claims Byrd also told a joke about how his wife wanted to put some Miracle-Gro on his "weezer." Though self-deprecating, again, the plaintiff filed a complaint.
As retaliation, Richards claims she was given trash duty when she showed up for overtime work, the suit states.
Richards was asked to speak with an HR employee about the jacket incident. She claims that after breaking into tears, the employee told her that she was being too emotional and to seek mental health treatment, the complaint states. She claims she was also told she "just had to adjust to Byrd's rough management style."
In January 2011, Richards filed an internal civil rights complaint alleging acts of sexual harassment. She claims the company's attorney told her that she "needed to adjust to her work environment," the suit states.
Then in February 2012, Richards was informed of a disciplinary report filed against her due to work absences. Though, she claims a work supervisor originally told her it would be handled by adjusting her schedule to avoid delaying call-offs, the suit states. These absences allegedly occurred more than a year before the disciplinary action took place.
Richards is suing because she "believes that this effort to terminate her was out of retaliation for filing an [Equal Employment Opportunity Commission] charge and an internal sexual harassment complaint, the lawsuit states. "Plaintiff had a history of working satisfactorily for the company for over 17 years."
She seeks damages in excess of $100,000, plus costs.
Richards is represented by Greg Roosevelt in Edwardsville.
Madison County Circuit Court case number 15-L-555